Customer Care
How do I invite my friends and family to send pictures to my CEIVA?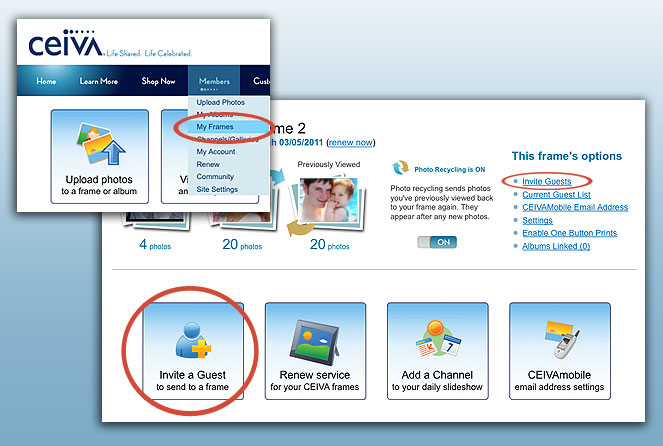 Invite a Guest to send to your CEIVA frame
You can invite anyone you choose to send photos directly to your CEIVA frame. Log into your account at ceiva.com and visit the Invite a Guest page to enter your guest's name and email address and choose a frame to invite them to. Only Guests on your Guest list can send photos to your CEIVA, so your CEIVA is always secure and spam-free.
Please note: You must have an e-mail address in your own account for the Invite a Guest feature to work.
Next >
Contact Us
1-877-692-3482
CEIVA Logic Inc.
303 N Glenoaks Blvd STE 200
Burbank, CA 91502
Customer Care Hours
Monday-Friday
9:00 am - 4:00 pm PT